A LITTLE ABOUT ME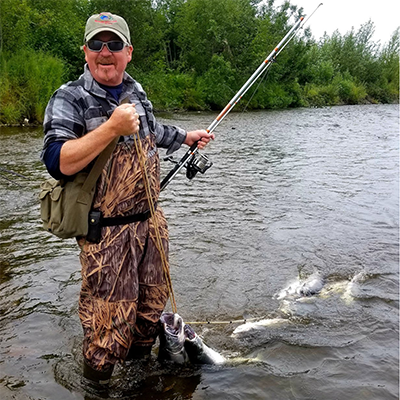 I was born and raised in Southern California. Almost forty years ago, I began my banking and finance career at a local Southern California Savings and Loan. I began that journey by focusing on learning as much as possible about the banking and mortgage lending industry. As my level of knowledge and experience grew, I was pushed into management roles, but continued to stay engaged with my lending responsibilities along the way.
I am grateful that I connected my experience with Ladera Lending. We invest a great deal of time and energy to ensure each of our customers have a positive result and a great experience. I have accumulated many lifelong relationships with colleagues and clients and each one of them are very important to me.
There are many events during the loan process that I love, however, I get tremendous joy out of calling each client delivering the great news that we have successfully completed their loan transaction. Those moments are what inspire me to continue to work hard for each customer that I engage with.
When I am out of the office, I enjoy a variety of outdoor activities where I can spend time with my grown sons. We love sport fishing, hunting, shooting, camping, playing poker, off road racing, and using the pellet smoker during one of our backyard BBQ's. I have been married to my high school sweetheart since 1986, and we recently became first-time grandparents to a beautiful baby girl. We spend as much time as we can with our family.
ADDRESS
23101 Lake Center Dr. Suite 250
Lake Forest, CA 92630
CONTACT
---